Introduction
Best smart kitchen gadgets are essentials that help you enjoy summers to the fullest with innovative technology. Moreover, kitchen gadgets are time and money-saving. They save you from the hassle of investing in several machines because of their in-built features.
To help you with some best kitchen gadgets, we have reviewed the top 8 smart kitchen gadgets.
Best Smart Kitchen Gadgets for Summer Reviewed
Snoworld Ice maker machine is one of the smart kitchen appliances that you can set on your countertop. This stunning machine features an app remote control with a self-cleaning function. It features nine bullet ice cubes in just 8 minutes and around 26lbs of ice cubes within a day.
If you seek a portable ice maker machine, it is winning a place on your smart kitchen buying list.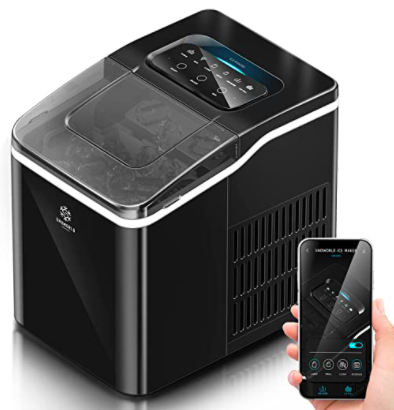 What you'll love about this smart kitchen gadget is its energy-saving with an efficient ice-making function. In addition, the self-cleaning function and app smart control make it a wonderful choice in everyday life. Moreover, it features a simple panel and infrared sensor that stops this machine stops once the basket is full.
Overall, it is multi-purpose and features an elegant design with a 12-months warranty.
Pros
Robust construction.
Dual cube sizes to choose from.
Quiet operation.
Comes with a touch control selection.
Features self-cleaning cycle.
Cons
Tilting of the machine might lead to damage.
Vitamix is one of the best smart kitchen appliances in 2020. It is a professional-grade smart blender. It helps you control with the pulse feature to tune any recipe texture manually.
That's not all!
This juicer has built-in wireless connectivity having a motor base that automatically adjusts blending times.
This stunning blender comes with a compatible container size that meets your needs. So, unlock the full potential of your blender. It comes with around 500+ recipes and 17 programs using the iOS or Android app.
Lastly, it has a digital timer that aids in removing any guesswork of working on recipes. Achieve the perfect texture using this low-profile blender. Enjoy making perfect smoothies, juices, and much more for the entire family. Moreover, this blender is easy to fit under kitchen cabinets.
Pros
Durable.
High-performance motor.
Self-detect technology.
Easy cleaning.
Variable speed technology.
Cons
Design is not that great.
Vitamix perfect blend smart scale features smart kitchen technology that helps you walk through the step-by-step recipes. So, you can make a meal and stick well over the nutritional goals.
Enjoy a personalized blender experience that helps you make meals in perfect portions.
You can automatically scale the smoothie recipes according to the number of servings, calories, or ounces.
In addition, this blender scale comes with a built-in timer that helps you track the blending achieving the ultimate consistency.
That's not all!
You can connect your scale to the fitness apps using google fit and apple health. The Vitamix blender scale also comes with an app that has 17 blending programs with 500+ recipes to achieve the fullest potential.
Pros
Convenient planning.
Comes with a built-in timer.
Helps in monitoring nutritional information.
Accurate and consistent.
Cons
Comes with weird icons and software.
This slushy machine comes in stainless steel, making it a perfect choice for restaurants and supermarkets. This double-bowl slush machine features high capacity producing around 50 cups of each beverage. In addition, this professional machine comes with a powerful, stable operation.
This food-grade slushy machine comes with an anti-corrosion stirrer and is shock-proof. It also comes with a dural screw design which allows 360-degree mixing. This slushy machine is safe and healthy to use, keeping your drinks fresh.
This slushy machine comes with a trouble-free control panel that features simple buttons on top. It also has a digital temperature display that offers carefree operation. The compelling performance and wide range of applications make it an efficient choice.
Pros
Comes with efficient cooling.
Features ultimate details.
Comes with an automatic cleaning feature.
Works well for wide applications.
Features a precise control panel.
Cons
Difficult to find parts and get replacements.
This smart kitchen gadget helps in making carbonated drinks and sparkling water. This is one of the carbonation beverage makers that helps in carbonating all beverages in the fridge.
It comes with a patented detachable fizz infuser having dual-release buttons that allow better control over releasing CO2.
This carbonator supply is quite convenient and cheap. DrinkMate soda maker and sparkling water can carbonate any of your favorite drinks. In addition, it comes with a reusable BPA-free bottle in black color.
With just a push of a button, you can have carbonated drinks in an incredible way.
Pros
Easy to make.
Money-saving gadget.
Simple to use.
Serves as smart technology.
Cons
Does not feature a CO2 cylinder.
Get your hands on this concoction maker. It features an extra-large ice reservoir that offers premium shaved ice with an authentic experience.
In addition, this concoction maker comes with a large blending jar that allows you to form tropic-inspired drinks leading to a fun-filled experience easily.
This frozen concoction maker comes with an easy-pour jar that is dishwasher-safe. It also comes with a one-year warranty.
This stunning summer kitchen gadget makes around 2.5 pitchers with pre-programmed drink settings. In addition, its automatic shave with a blend cycle helps you indulge in a perfect drink.
Overall, this summer gadget will make your summer delicious with the automatic blending of all your favorite ingredients.
Pros
Comes with an extra-large ice reservoir.
Features an easy-pour jar.
Makes perfect drinks every time.
Dishwasher-safe parts.
Cons
It might lead to some jamming.
7. Bartesian Premium Cocktail and Margarita Machine
This incredible smart kitchen gadget comes with an easy-to-clean design with a push-button. This intelligent creation helps you make cocktails without any need for measuring.
For using this machine, you need to put the cocktail capsule within the drink mixer machine. Then select the preferred strength with a pressing mix. The master mixologists came up with the capsules to include the ultimate ingredients in your drinks.
Bartesian premium cocktails come with a full bar without you spending extra time on other ingredients. Plus, this gadget comes with an easy-clean design and recyclable capsules.
Pros
Easy-clean design.
Fresh capsules.
Push-button simplicity.
Mixologist-approved drinks.
Easy to set up.
Cons
Quality is not that great.
This stunning kitchen gadget is easy-to-use with premium quality. Drinkworks home bar works with just a simple push button. This machine helps in preparing brews, cocktails, and much more.
You can have this machine that comes with Drinkwork pods that has the essential ingredients helping you make a considerable cocktail variety.
This cocktail machine has dual CO2 cartridges, one water filter and cleaning tablet, and one pack of coasters.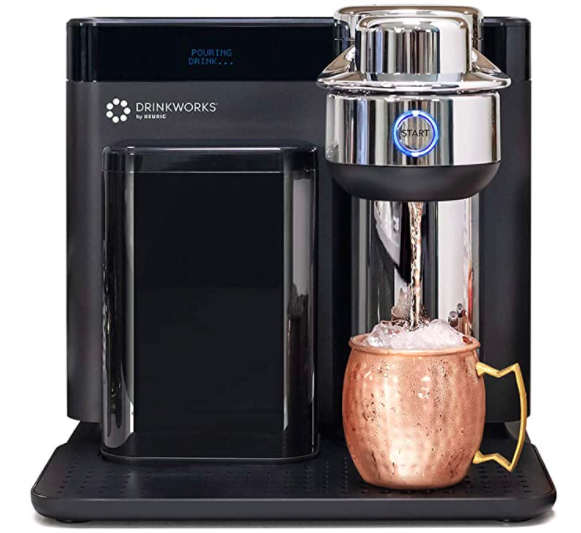 In addition, this machine comes with onboard carbonation, which leads to refreshing carbonated spritzers and cocktails. Moreover, this machine comes with pre-programmed cocktail recipes ensuring you get a blended drink with a single press.
Pros
Breezy setup.
Comes in top-notch quality.
Comes with a recycle bag for pods.
Pre-programmed cocktail recipes.
Cons
The machine takes around 25-30 minutes to get chilled.
Conclusion
For people seeking smart cooking appliances and kitchen gadgets perfect for summer, you need to try these gadgets. Of course, it's a daunting task to get your hands on the best gadgets that come with mind-blowing technology, but you'll regret investing in these.