Introduction
Innovations have made our lives easier, especially when they are involved in our day-to-day use. Moreover, you are now better at controlling and monitoring with the help of these Hi-Fi gadgets. Similarly, smart cooking appliances have made cooking better, tastier, fun, and creative.
Let's have a look at some of the best cool kitchen gadgets trending in the market.
Product Reviews
Do you want to know what the best meat probe is? It's the Meater plus wireless thermometer.
This is a thermometer with wireless Bluetooth connectivity with a 165ft long range. A great example of a smart kitchen appliance. The probe is inserted into the protein to be cooked and monitored through an application installed on your device.
The best part is that the application is the most intuitive and easy-to-use interface.
This wireless, easy to charge thermometer comes with a sleek bamboo wooden dock that uses just an AAA battery and has a magnetic base.
Pros
The probe comes with 2 sensors.
Uses AAA battery to charge
Long-range – best or outdoor cooking
Cons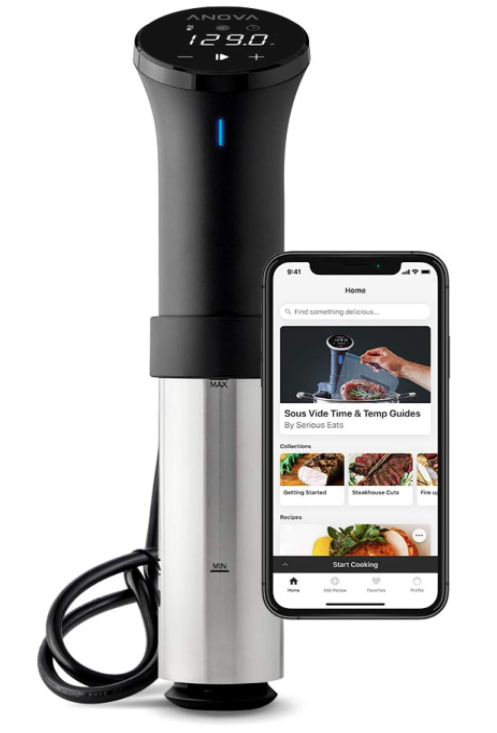 Wasn't Sous Vide's cooking technique just for high-end restaurants? Well, Anova is the brand that has made it possible to have a Sous Vide tool at home. There is zero chance of overcooking your food with a Sous Vide cooker. The temperature is controlled, and the water remains at that set temperature for as long as you want to cook.
The most amazing feature of this Sous Vide Cooker is that it can be connected through WiFi. That means that you can operate it even when you are not around. The Anova app not just lets you control and monitor the cooker but offers a wide range of recipes as well.
Pros
Easy to clean
Easy to store – its box can be reused for storing
Affordable
Precise cooking every time
Cons
Looking for a vacuum sealer for storing or Sous Vide cooking your food? NutriChef has got you covered. This machine can be used for sealing or vacuum sealing the contents.
It also provides options for sealing something wet or dry. The inside of the sealer is also easy to clean. A very lightweight and inexpensive handy tool indeed.
Pros
Two sealing modes
Lightweight
Inexpensive
Cons
Soft-touch digital buttons are too sensitive
Ever wished you had more than two hands while cooking. Here is an option – The Uutensil Stirr provides that extra helping that you need.
With 3 different speed settings, you can leave this gadget in your pot or pan for stirring. It is good for gravy, soup, porridge, and sauces.
The stirring end is made up of molded plastic, making it safe to use with food and dishwasher. A good investment for sure.
Pros
Durable
Easy to use
Easy to clean
Cons
Does not work with thick liquids
Hygiene and convenience altogether. No need to touch anything anymore – just get the right amount of liquid soap from the dispenser, wash and all is good.
The auto touchless sensor soap dispenser will discharge a certain amount of soap when it senses your hand. It stops as soon as you remove your hand. The rust-proof and waterproof body enhances its durability and makes it easy to be used at any wet spot.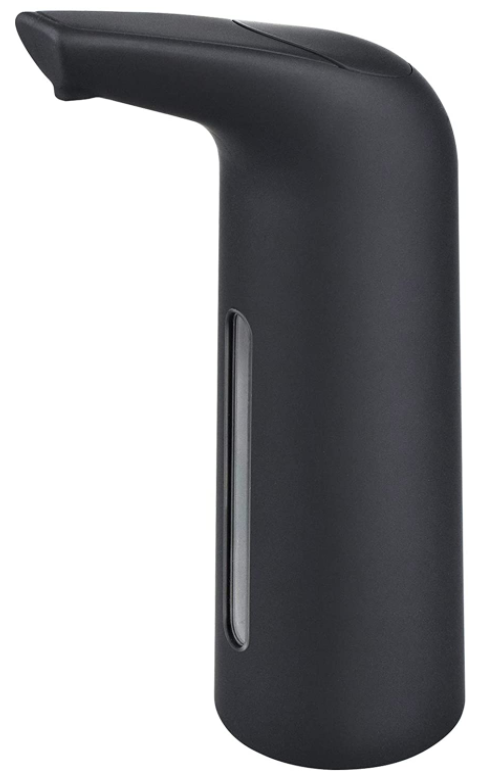 Pros
Can hold up to 400ml liquid soap
Easy to use
Fully automatic
Cons
Here is a gadget that helps you prepare recipes in real-time. The scale and the app work together and that too with any type of blender jar. Set your portion size on the app and place your jar on the scale.
Start pouring or adding the ingredients guided by the app and count the calories as you proceed. Suggests the blending time as well just to let you have the perfect smoothie or any recipe you want. It also keeps track of your nutritional level.
Pros
Wireless Bluetooth connection
Works with any blender jar
No need to use any measuring equipment
Cons
Works best only with the app's recipes
Your love for cooking cannot suffice if you can't measure your ingredients right. The Smart Weigh Culinary Kitchen Scale is the best gadget for the purpose.
High precision sensors guarantee perfect measurements all the time. A variety of weighing units make it possible to weigh both solids and liquids.
There are two platforms with different capacities of weight. Turn on, calibrate, tare, and get on with your delicious recipe.
Pros
Instructions included in multiple languages
Can weigh up to 0.01g accuracy
2 scales allow multiple measurements
Cons
Takes time for the actual weight to show
Touch Freegarbage Can With Lid Brushed Stainless Steel 13 Gallon / 50L
Soundless and hygienic – the two most outstanding features of Touch Free garbage can. Advanced automatic sensing technology guarantees convenience.
Just motion with your hand to open the can lid and dispose of your trash. The stainless-steel body gives it sturdiness and makes it a long-lasting handy gadget for the kitchen.
The opening and closing of the lid are almost mute and the tight lid keeps the smelly odor in. Place them anywhere around the house or even your bathrooms as they are rustproof and water-resistant.
Pros
Anti-slip base
Easy to use
Waterproof and Anti-rust
30 Gallons / 50L capacity
Cons
Our last gadget on our list of smart kitchen technology is the Touchless Automatic Faucet. Save water and cook hygienically with the Autowater Motion Sensor faucet.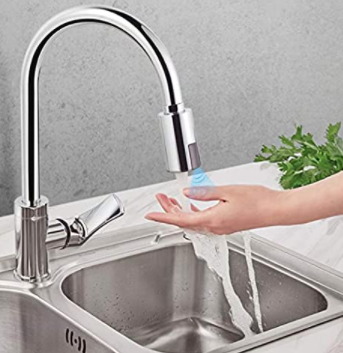 This battery-powered faucet needs one-time charging of the battery and works for a good 9 months. There are 2 modes of operation with the continuous or the intermittent flow of water. The chrome plating makes it durable and a fine piece of addition to your kitchen sink.
Pros
Waterproof
Scratch proof
Easy installation
Cons
Non-compatibility with different faucets
Conclusion
We are gradually pacing towards a fully automated world. With everything around us digitizing, why not use technology to make our lives more convenient.
Our daily tasks such as cooking and cleaning can become less stressful and more productive with some gadgets. Embrace the technology – make your life easy.